A White LED Rope Light Lit Patio Cover
Previous page.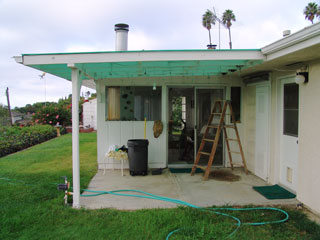 In the beginning... there was a small, well worn concrete patio with an eroding green fiberglass cover. For the lack of $2 worth of metal trim water was able to invade the area where the cover was attached to the house causing irrepairable rot. It had to come down, and thus the excuse to start anew.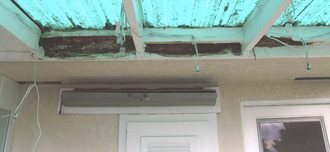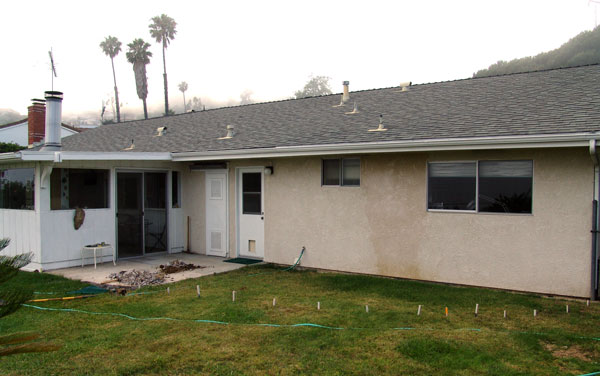 The old patio cover is removed, demo begun on concrete patio, ground staked out for new interlocking paver patio.
Footings are poured for new patio cover support posts. They are each about 1 cubic foot of 5000 psi concrete containing rebar and a center 5/8-16 stainless steel threaded rod and rod coupling that the posts will fasten to.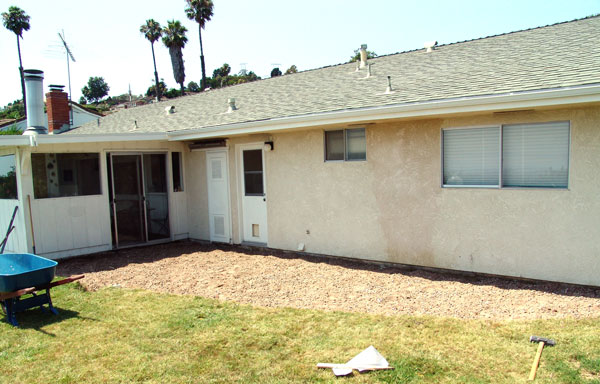 Soil removed. Six inches of base installed over a layer of landscape fabric.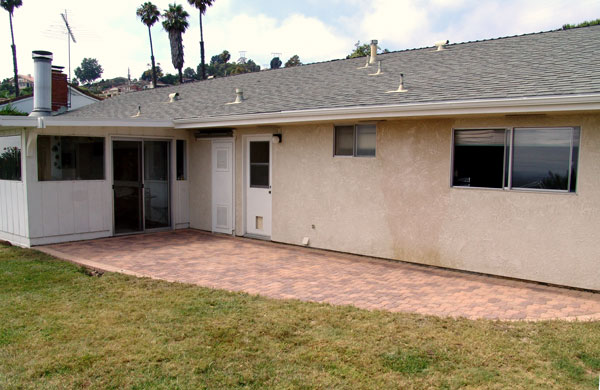 Interlocking paver patio complete. This part of the project was the only part I didnít do myself. An interlocking paver contractor was hired resulting in a complete disaster requiring that some work had to be redone. Click here for the sad details.